Welcome, we're glad you stopped by!
We are the Sawyer County Senior Resource Center serving the residents of Sawyer County in the beautiful northwoods of Wisconsin through our main office in Hayward, as well as satellite locations in Stone Lake, Exeland, and Spider Lake. Winter is being served thorugh the Exeland site.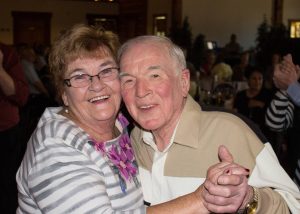 The Senior Resource Center is affiliated with the Greater Wisconsin Agency on Aging Resources (GWAAR), one of three regional agencies on aging in Wisconsin that administer federal and state resources for the development of programs and services for older adults. Their mission is to affect positive change in the quality , efficiency and effectiveness of county and tribal aging units in order to preserve and enhance the quality of life of older adults in Northern Wisconsin. The programs of the Senior Resource Center are designed to achieve this mission.